Average Home Statistics
in terms of
Average Home Price
Per Square feet
Homes for Sale in Fair Haven, NJ
Set along the banks of the Navesink River, Fair Haven is a borough in northeast Monmouth County, within New Jersey's Shore Region. The community is part of the New York Metropolitan area, making it an ideal location for those who prefer a suburban small-town setting close to the city.
Fair Haven residents enjoy an exceptional quality of life thanks to top-performing schools, a lively business district, a safe, tight-knit community atmosphere, and a wide assortment of recreational activities for all ages. Its prime location near the coast allows easy access to picturesque rivers and beaches, as well as a high-speed ferry that takes you to Wall Street and Midtown Manhattan in under 40 minutes. For boating enthusiasts, the surrounding waters offer some of the best sailing and fishing opportunities on the East Coast.
Interested in homes for sale in Fair Haven, NJ? Here, we shine the spotlight on this sought-after community. You'll get a closer look at the lifestyle, the attractions, the real estate options, and all of the things that make Fair Haven an excellent place to call home.  
A quick look at Fair Haven's history
Fair Haven was inhabited by Native Americans before the arrival of settlers from Europe in the 1600s, although not much is known of that early period. Its earliest recorded history began in the 18th century when the borough was part of Shrewsbury Township in Monmouth County.
The Navesink River helped Fair Haven establish an economic base in the early 1800s. Chandler's Dock was built adjacent to the present-day town dock in 1850, which allowed steamboats on the New York to Red Bank route to make regular stops in the area. These steamboats were used to transport oysters and other local riparian harvests to the city. 
Most of the development for Old Village was completed by the late 18th century. While there were more periods of major development in the years that followed, the original Old Village remained mostly unchanged and is now part of a historic district.
In the mid-19th century, many homes were built along the road leading to Chandler's Dock, known today as Fair Haven Road. 
Fair Haven continued to be part of Shrewsbury Township until 1912 when it was officially incorporated as a borough through an act by the New Jersey State Legislature. 
Location
Fair Haven is situated on the Rumson peninsula along the Navesink River, flanked by Red Bank on the west and Little Silver on the south. It encompasses over two square miles and is currently home to more than 6,000 residents. 
Fair Haven is approximately 2.5 miles away from Route 35, 4.4 miles away from the Garden State Parkway, and 5 miles away from Route 36. The Newark Airport is 45 miles away and the JFK Airport is around 60 miles away from Fair Haven. 
Climate
January is often the coldest month in Fair Haven, with average low temperatures of 28°F and highs of 38°F. July is regarded as the warmest month, with low temperatures of 71°F and highs of around 80°F.
Fair Haven experiences snowfall typically from January through March, October, and December. Snow falls for an average of 14 days, and the borough gets 125 days of rainfall every year.
Education
Public schools from pre-kindergarten through grade 8 are administered by Fair Haven Public Schools. High school students in Fair Haven attend Rumson-Fair Haven Regional High School, an award-winning school that consistently ranks among the top high schools in the state. The school offers an extensive education for students in grades 9 through 12 including vocational, regular, and special education programs. 
In addition to excellent public schools, there are several private schools in and around Fair Haven offering top-quality education such as:
Homes for sale in Fair Haven, NJ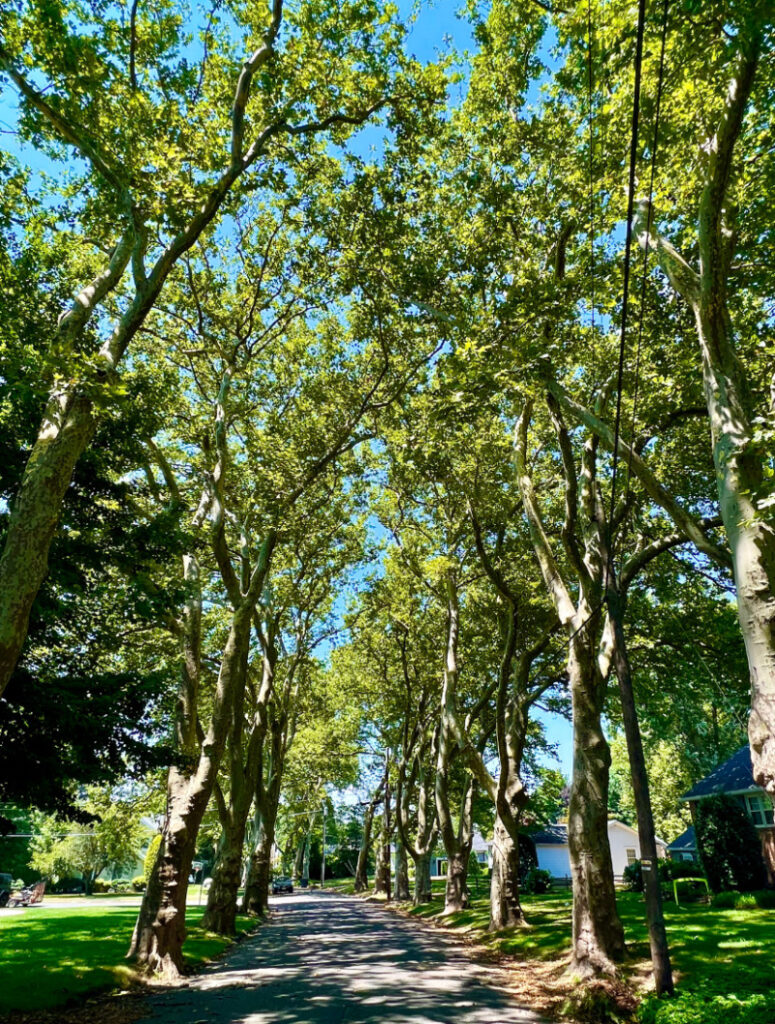 Those interested in homes for sale in Fair Haven, NJ will be able to choose from a range of real estate options that can meet any type of preference and requirement. Residences here are available in a variety of styles including historic 19th-century cottages, sprawling ranches, new construction, and waterfront estates with private docks and panoramic views of the Navesink River. Homes for sale in Fair Haven, NJ consist largely of single-family homes, and there are vacant lots available for those planning to build a custom home.
Residences in Fair Haven provide an excellent quality of life in a tranquil setting near the coast. Many homes offer a seamless blend of comfort, privacy, and livability. You can find many homes equipped with an array of first-rate features such as meticulously maintained lawns, high ceilings, hardwood floors, stylish living rooms with fireplaces, spacious gourmet kitchens, and elegant primary bedrooms with large walk-in closets and spa-like baths.
For buyers seeking riverfront homes, the waterfront homes for sale in Fair Haven, NJ offer an unparalleled lifestyle by the water. These homes are designed to take full advantage of the picturesque location with features like oversized sunrooms and patios, private docks, and stunning views from most rooms.
Ready to browse the best homes for sale in Fair Haven, NJ? Start by taking a look at our Featured Listings. To help you zero in on the perfect property, use our Property Search tool. 
Living in Fair Haven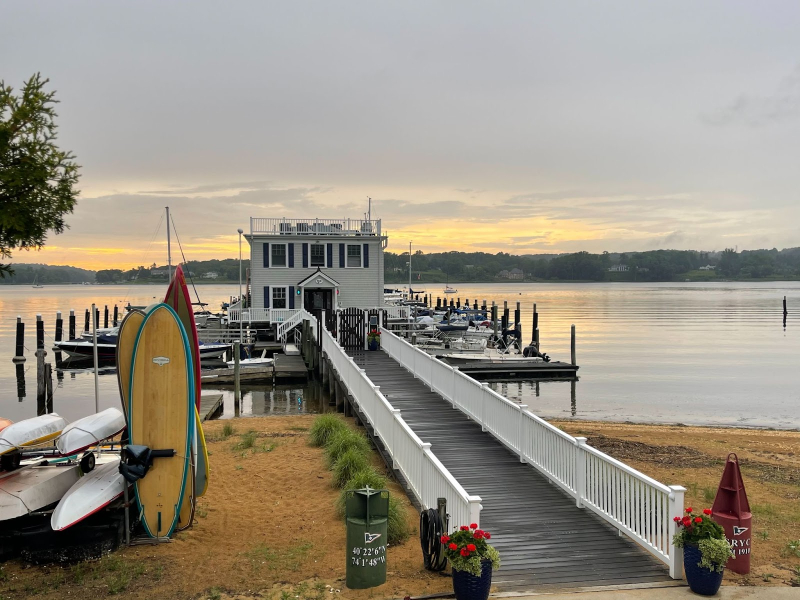 Outdoor attractions
There's a myriad of scenic outdoor destinations in Fair Haven ideal for exercising, spending quality time with the family, or simply relaxing amidst beautiful natural scenery.
Fair Haven Fields Natural Area – Enjoy a leisurely hike across more than 40 acres of picturesque woodlands. The eastern side of Fair Haven Fields features vast parklands with a 1.65-mile trail surrounding a two-acre pond, and the western side has tennis courts and ball fields.
Fair Haven Recreation Area – Encompassing nearly 40 acres, the Fair Haven Recreation Area has tennis courts, and fields for a variety of sports including football, baseball, lacrosse, and soccer. There's also an expansive playground area.
Fair Haven Dock – Spend a relaxing day on the water by heading to Fair Haven's public dock where you can launch your kayak, stand-up paddleboard, or boat. Want to learn how to sail? The volunteer-run River Rats organization offers sailing programs for the young and adults. Look for their headquarters right next to the launching ramp. 
Harding Bird Sanctuary – A fantastic destination for birdwatching and wildlife viewing. This tranquil woodland preserve is home to many indigenous bird species and woodland animals.
Hartshorne Woods Park– A densely wooded recreation area encompassing over 790 protected acres along the mouth of the Navesink River. The park is about 15 minutes away from Fair Haven and has amenities such as fishing spots and trails for hiking, biking, horseback riding, and cross-country skiing. 
Huber Woods Park– Located across the Navesink River in the community of Locust, Huber Woods Park is a 360-acre park established in 1974. The park features a network of multi-use trails winding through lush meadows and serene forested areas.
McCarter Pond– Looking forward to a fun day of fishing? McCarter Pond is an excellent spot. Originally part of the McCarter estate, the pond is well-stocked with catfish, bass, and bluegill. The Fair Haven Fishing Contest is held here every year.
Williams, Albert, and Robards Park– One of the newest parks in Fair Haven, the Williams, Albert, and Robards Park is a 0.6-acre waterfront park with a manicured grass area and a beach highlighted by unobstructed views of the Navesink River.  
Special events and festivals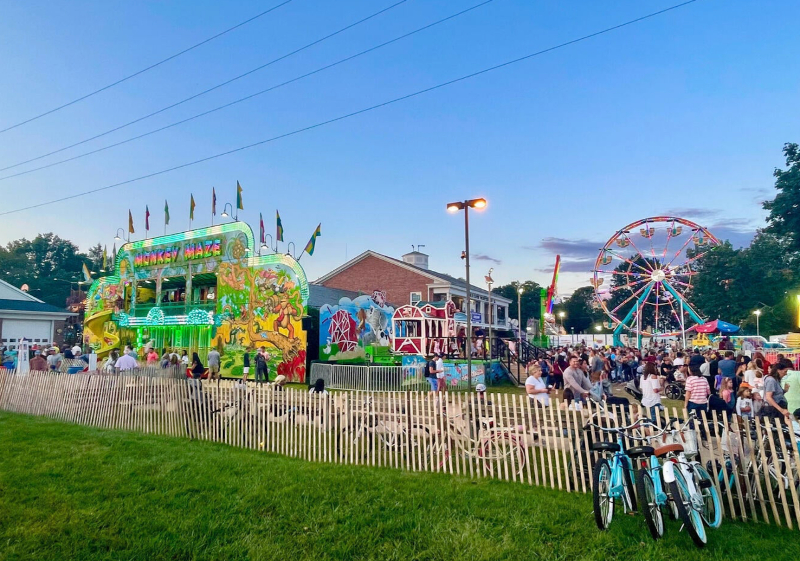 Fair Haven residents look forward to a stellar lineup of fun special events every year. Remember to mark your calendars for these much-anticipated celebrations.
Fair Haven Annual Memorial Day Parade –Every Memorial Day, Fair Haven honors our nation's heroes and veterans through a Memorial Day Parade with patriotic anthems, special guest speakers, and a ceremonial reading of the names of fallen soldiers from Fair Haven.  
Baseball and Softball Opening Day Parade– Welcome the start of the spring season by joining the Fair Haven Baseball and Softball Opening Day Parade, which begins at McCarter Park and makes its way to Fair Haven Fields.
Spring Egg Hunt – Fair Haven Fields comes alive in the spring as kids fill their baskets with colorful eggs.
Fair Haven Camp Out – Held at Fair Haven Fields in the fall, Fair Haven Camp Out invites residents to play games, enjoy music, watch a film, and spend a night under the stars.
Fair Haven Fishing Derby – Every first Saturday of May, families head out to McCarter Pond for Fair Haven's annual Fishing Derby. Special prizes are handed out to participants who catch the first fish, most fish, and biggest fish.
Sounds at Sunset – Enjoy spectacular performances by local artists and bands throughout the summer. Fair Haven's summer concert series takes place at Fair Haven Dock and is open to the public, free of charge.
Fair Haven Halloween Parade and Egg Hunt –Put on a costume and join the Halloween parade starting at Sportsmans Field to the Fair Haven Fire Department. There's a Halloween-themed egg hunt as well held at Fair Haven Fields.
Firemen's Fair – For eight nights from August through September, the Fair Haven Firehouse grounds are transformed into a lively fairground with live entertainment, rides and games, food and beverage booths, a fireworks display, and a seafood dining tent.
Fair Haven Annual Tree Lighting – Get into the holiday spirit by joining the Fair Haven Annual Tree Lighting ceremony, a beloved tradition with live music, a crafts bazaar, and photos with Santa. Before heading home, stop by the shops and restaurants along River Road to enjoy special offers and giveaways.
For schedules and information on upcoming events, take a look at Fair Haven's town calendar. 
Historical and cultural attractions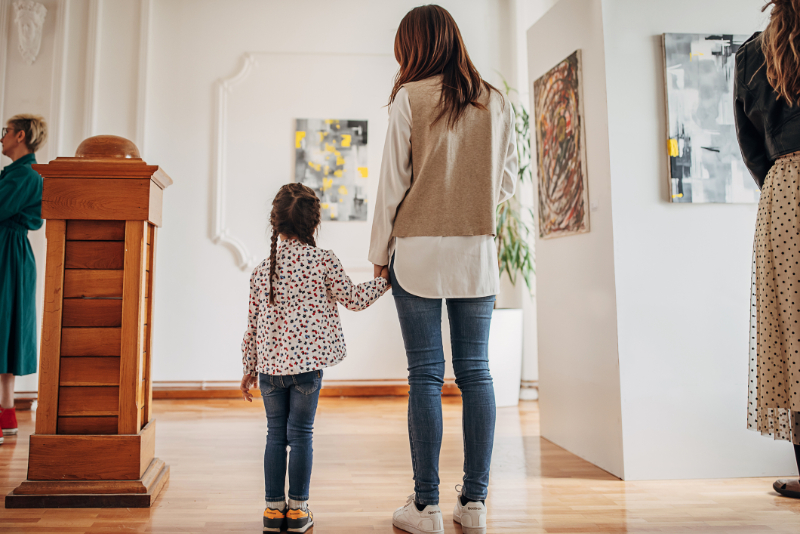 Fair Haven residents are a few minutes away from several historical and cultural destinations such as:
Dining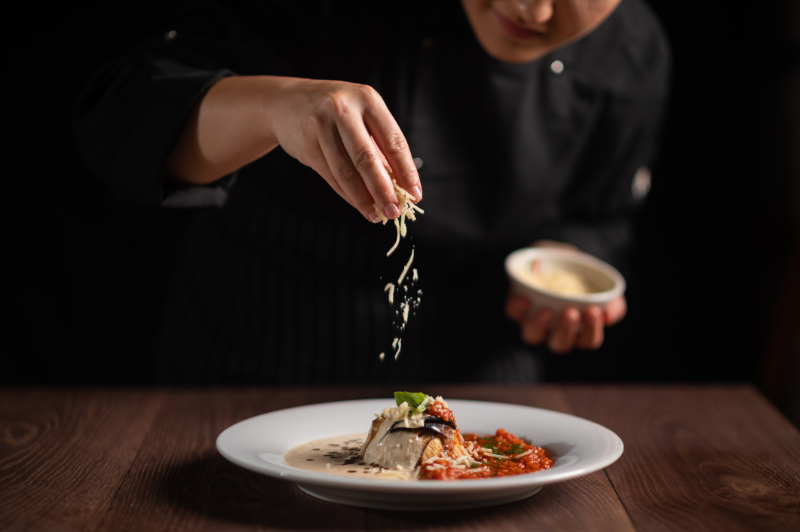 Fair Haven residents are minutes away from restaurants perfect for catching up with friends, dining out with the family, or celebrating a special occasion. Some of the must-visit restaurants nearby include:
121 Fair Haven Road, Fair Haven, NJ
Nauvoo Grill Club treats diners to contemporary American cuisine in an inviting casual dining setting. Their menu includes steaks, pasta, burgers, seafood, and a delightful selection of appetizers and sides. Drop by on Friday and Saturday evenings to enjoy live music at the restaurant bar and lounge.
740 River Road #100, Fair Haven, NJ
Savor a selection of hearty sandwiches, wraps, soups, salads, and seafood at The Raven Tea Room, open for lunch only for dine-in and takeout. Be sure to try the honey mustard glazed grilled salmon, an exquisite seafood dish topped with wilted spinach, Grand Marnier caramelized onions, and a refreshing mango and tomato cilantro salsa.
610 River Road, Fair Haven, NJ
Located in downtown Fair Haven, Tavolo Pronto is an authentic all-Italian bistro, cafe, bakery, and market serving daily specials, take-home meals, and school lunch menus. They're open from breakfast through dinner and are well-known for their mouthwatering hot/cold sandwiches, signature salads, pizza, and handmade pastries. 
603 River Road, Fair Haven, NJ
Sansu is a casual steakhouse and sushi bar offering authentic Japanese cuisine with a modern touch. With its extensive array of hibachi-grilled steaks, sushi, sashimi, and vegetarian roles, Sansu is an excellent choice if you're craving flavorful Japanese-style cuisine.
757 River Road, Fair Haven, NJ
This top-rated family-owned pizzeria treats guests to a variety of mouthwatering New York and Detroit-style pizzas served fresh from the oven. In addition to their artisanal pizzas, diners can enjoy an extensive assortment of pasta, heroes, salads, and wraps.
798 River Road, Fair Haven, NJ
Open since 1982, Fairwinds Deli is a Fair Haven staple known for their specialty sandwiches, subs, chicken wraps, and breakfast platters. They offer several catering options as well, perfect for meetings, parties, and gatherings. 
583 River Road, Fair Haven, NJ
Jack's is the perfect spot to catch a game while enjoying classic sports bar favorites and craft beer. Their menu is comprised of delicious bar fare including savory salads, wings, ribs, gourmet pizzas, burgers, wraps, and sandwiches, perfect for satisfying your cravings while watching the big game. 
1 First Street, Rumson, NJ
Enjoy fresh seafood and pub grub by the water at Barnacle Bill's, a family-owned restaurant and marina located on the Navesink River.
People come here for their classic 10 oz. hamburgers, which are served how you want them, fresh off the grill. They pair well with a refreshing, ice-cold beer — perfect for savoring magnificent views of the sunset!
Shopping
Fair Haven is home to an enticing array of unique retail destinations offering a wide selection of artisanal goods, antiques, stylish apparel, one-of-a-kind gift items, and more. 
Several boutiques worth a visit include:
Fitness studios
It's easy to maintain a healthy and active lifestyle in Fair Haven even during the colder months, thanks to an array of fitness studios offering classes and programs for different age groups and fitness levels. 
Among the top-rated fitness studios in town are:
Find Your Dream Home In Fair Haven
Ready to browse the best selection of homes for sale in Fair Haven, NJ? Get in touch with me, Mario Venancio for a seamless and stress-free home-buying experience.
As the #1 agent in Monmouth County for more than a decade, you can count on my experience, deep local knowledge, unparalleled negotiation skills, and extensive resources to help you realize your real estate goals in Fair Haven and other sought-after communities in New Jersey.
Get in touch today by calling 732.881.4306 or by sending an email.