Many people living on the peninsula will tell you one of the highlights of our area is the proximityto the many beautiful private and public beaches.  But maybe heading to the beach for the day isn't your thing.  Perhaps you are someone who enjoys spending a day outdoors playing a game of golf instead.
There are so many wonderful aspects to the sport of golf.  Golf is a very socialsport and can be a great way to connect with friends in addition to providing opportunities to meet new people.  Since there is some down time during a round of golf there is plenty of time to interact with fellow golfers.  In fact, it is known that a great number of business deals are closed on the golf course!
Golf is great exercise for both your mind and body.  Skip the cart and walk the course and you'll burn a ton of calories.  Golf helps to alleviate stress too!  Being outdoors where you can appreciate the beauty of the course while interacting with others who share your interests is a great way to forget your troubles.  Spending time with friends playing a round of golf can make you happier and more relaxed.
We have three Country Clubs in our area:
Rumson Country Club
http://www.rumsoncc.org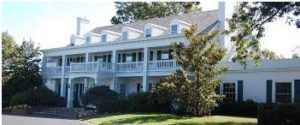 Rumson Country Club, located on the beautiful Jersey Shore was founded in 1908. The Club has served its members and their families for over 100 years as one of the premier locations on the Jersey Shore to enjoy its rich history and traditions. Our members enjoy this private, family oriented Club and its great facilities. In addition to a well-maintained 18 hole golf course, our members take pleasure in all of the other amenities the Club has to offer including croquet, platform tennis, 30+ slip marina, swimming pool, tennis and trap and skeet shooting. Our recently rebuilt Riverhouse with its exceptional views of the Shrewsbury River is a perfect oasis away from the stresses of the outside world, a place where members can just relax with their family and friends.
Navesink Country Club 
http://www.navesinkcc.com/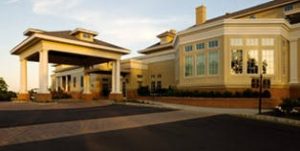 Welcome to Navesink Country club, a distinguished club located on the North Jersey Shore in Middletown, that state's oldest settlement.  The club sits on a gently rolling crest, overlooking the Navesink River, and is a treasured part of our member's social and recreational lives.  Navesink provides a lovely, vibrant setting for warm friendships, both old and new, and is a haven for our members in today's fast-moving world.
The visual centerpiece of the club is a majestic clubhouse that occupies the highest point on our property for members to enjoy the sweeping views of the golf course, pool, ice rink, and the Navesink River.  The member experience you will receive is beyond imaginable.  From a gathering with friends and family for dinner to celebrating milestones, you will be sure to create new memories that will continue for a lifetime.
Beacon Hill Country Club 
https://www.beaconhillcc.org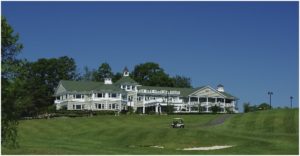 Welcome to Beacon Hill Country Club. Established in 1899, Beacon Hill Country Club is a private, member owned club located in scenic Atlantic Highlands, New Jersey. Nestled high on a hill between Red Bank and Sandy Hook, Beacon Hill enjoys spectacular views of the New York City Skyline and Sandy Hook Bay.
With the impeccably manicured golf course, newly refurbished Olympic-sized pool and breathtaking Clubhouse which debuted in 2007 Beacon Hill offers its Members and their guests a relaxed, family friendly experience. We invite you to explore Beacon Hill Country Club: The best kept secret in Monmouth County.